Health Programs
---
Health Insurance companies are now encouraging their clients to exercise to stay healthy and cut down on health costs. As an incentive, some health providers are offering various programs that help the client with costs related to either joining a gym or their health premiums.
At Fitness 19, Louisville, we have partnered with various providers to offer these special plans to our gym members. These plans include: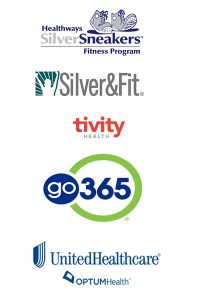 With each plan, our gym members may take advantage of the benefits of these plans by joining and working out at Fitness 19, Louisville. To make sure you qualify for these programs and that our gym is included in your program, click on the link associated with the plan and check it out.
If you're not sure how to do check your eligibility, stop by and see us or give us a call at (502) 791-8965. We're glad to help!
Get a Free 7 Day Pass
If it doesn't challenge you, it doesn't change you. Try Fitness 19 for FREE and see why we're the right club for you! No Obligation or No Commitment Required.